23 Best Natural & Nourishing Hair Conditioners of 2021
If you've been searching for an organic conditioner, then welcome to your new favorite list (bookmark it now and thank us later)! To create this list of top organic conditioners, we began our research with over 200 "natural" products. In the end, only 23 conditioning products met our standards. In order to make it onto this list, each organic conditioner had to meet the following standards.
What makes a good natural hair conditioner?
1) MUST actually contain organic ingredients 2) MUST NOT contain sulfates, parabens, phthalates, formaldehydes, oxybenzone, ethoxylated ingredients, polysorbates, phenoxyethanol, petrochemicals, triclosan, TEA/DEA, synthetic fragrances and colors, and anything else from our list of prohibited ingredients and 3) MUST primarily consist of all-natural ingredients.
Tips for switching to organic hair conditioner
Making the switch to an organic conditioner may take a little patience on your part. Natural conditioners rely on vegetable oils, vitamins, and other Great Organic Conditioner Ingredients to replenish hair from the inside out. Until you fully remove the unnatural residues left over from conventional products your hair may actually feel drier and more tangled when using an organic conditioner. To remove this build-up fast, you'll need to conduct a simple apple cider vinegar detox. All you have to do is mix ¼ cup organic apple cider vinegar into 2 cups of water and thoroughly rinse with this solution once per week. This will help to eliminate any residual grime leftover from conventional products.
Looking for a great shampoo to go along with your new organic conditioner? Then check out our list of the 20 Best Organic Shampoos That Are Actually Non-Toxic. Sadly, many of the brands on our list of the best organic shampoos did not make it onto this list of the top conditioners. Why? Because they didn't meet our ingredient standards. A brand may use totally non-toxic ingredients in one product and then turn around and use not-so-great ingredients in another product. This is why it is so important to read every ingredient label instead of putting your trust in a brand name.
Great Organic Conditioner Ingredients for Hair
There are many fantastic organic and all-natural ingredients that can do wonders for hair growth, volume, shine, and moisture. The ingredients below are just a few of our favorites and this list is by no means exhaustive.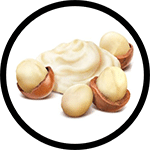 Shea Butter
Can help your hair grow by adding moisture and reducing scalp irritation; thus, creating a healthy environment for growth. Can also minimize damaged, dry, and split ends leading to healthier strands and longer locks.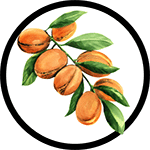 Argan Oil
A great natural moisturizer and conditioner that helps to reduce dryness and add shine.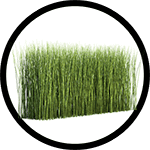 Horsetail Plant
A plant-rich in minerals like selenium and silica/silicon strengthens follicles, promotes the structural integrity of the follicle, and can help your hair grow over time.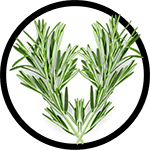 Rosemary Leaf
Rosemary oil and rosemary leaf extract can help to treat dandruff, dry/itchy scalps, and help to prevent hair loss.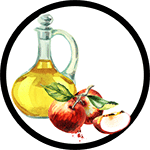 Apple Cider Vinegar
A gentle ingredient which cleanses the scalp and helps to remove dirt, oil, and product residue that may be weighing our hair down.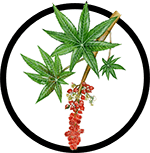 Castor Seed Oil
Works to remove dirt, oil, and dead skin cells from follicles which may be inhibiting the absorption of nutrients needed for growth. Castor oil is also a potent antibacterial.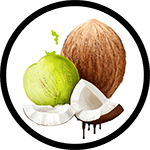 Coconut Oil
Rich in antioxidants and fatty acids which can condition ends, help your hair grow, and treat bacterial infections of the scalp.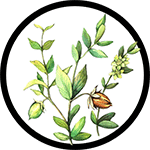 Jojoba Oil
Jojoba oil is actually a wax which mimics the consistency of our natural sebum. Using products with jojoba oil can help to rebalance our scalp's oil production and treat overly oil or overly dry scalp conditions.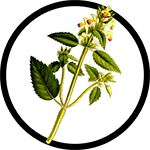 Nettles
A plant that is bursting with vitamins, minerals, proteins, and chlorophyll which all have the potential to slow or prevent hair loss.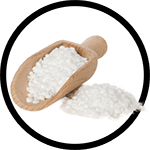 Cetearyl Alcohol
Not all alcohols are bad for your hair. Plant-derived fatty alcohols (such as cetyl, stearyl, and cetearyl alcohols) actually help to keep it hydrated, smooth, and soft.