Earth Tu Face
A review of Earth Tu Face and their high-integrity organic skincare line.
             Founded in 2010 by two herbalists (Sarah Buscho and Marina Storm) with burning desires to create authentically all-natural, organic, non-toxic, and environmentally conscious skin care products, Earth Tu Face has since transformed into a thriving brand that is well known for their commitment and integrity. The company's credence is "you should never put on your skin what you wouldn't put in your mouth." It is no surprise that their products are marketed as being literally good enough to eat. However, when it comes to the wild west of organic products, many companies are making claims about quality that they simply cannot back up. Is Earth Tu Face one of those companies? After trying the products, analyzing their ingredients, and chatting directly with their passionate co-founder (Sarah), here's our take on Earth Tu Face:
            Like many great skin care companies, Earth Tu Face was born as a result of the Founder's deep personal need for high quality skin care products. Describing herself as the perpetual "canary in the coal mine," Sarah Buscho, a certified herbalist and Earth Tu Face's co-founder, jokingly bragged that she was allergic to gluten before it was cool (15 years ago). Born with extremely sensitive skin, Sarah could not wear makeup, sunscreen, or anything polyester (just to name a few) without suffering an intense allergic reaction. Eventually, Sarah found relief by crafting her own products using stuff from her kitchen (such as olive oil and coconut oil). This experience motivated Sarah to enroll in herbal school and continue to formulate non-toxic potions for her skin. It wasn't long before Sarah met her co-founder, Marina Storm, and together they set out to create the highest quality, sustainable, and all-natural skin care products on the market.
Earth Tu Face's ingredients are sourced from their own private organic farm, a host of local farms, and other sustainable sources. The brand's luxury prices are truly a reflection of their high quality ingredients and environmentally friendly packaging. All of their ingredients are truly 100% plant-based, food-grade, gluten-free, and non GMO. Additionally, the company really does strive to source organic ingredients whenever possible. You won't find any alcohols, parabens, fragrances, fillers, phthalates, sulfates, lab-made/synthetic ingredients, or anything you would be afraid to eat in any of their products. On top of all that, Earth Tu Face's products are still handmade in small batches right here in the USA.
Overall, we were very impressed with Earth Tu Face! They are an ethically driven company that believes in integrity, honesty, and transparency. The Founders have a "cut no corners" attitude and you can see the fruits of this credence in their excessively high quality products. If you are looking for an organic skin care brand that actually uses real organic ingredients (and avoids toxic ingredients), then look no further than Earth Tu Face. Additionally, online customer reviews of their products are positive across the board. Reviewers all rave about the effectiveness of the products and most negative reviews are in regards to their luxury prices (however, in this case, you get the quality that you pay for). All in all, Earth Tu Face is a brand founded by experts with values steeped in honesty. There are no gimmicks or exaggerated claims of quality here!  Here's a breakdown of our research on some of Earth Tu Face's most popular and effective skin care products: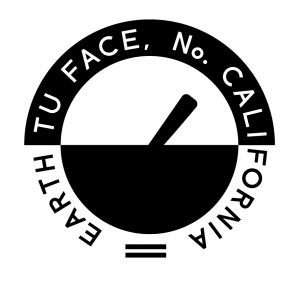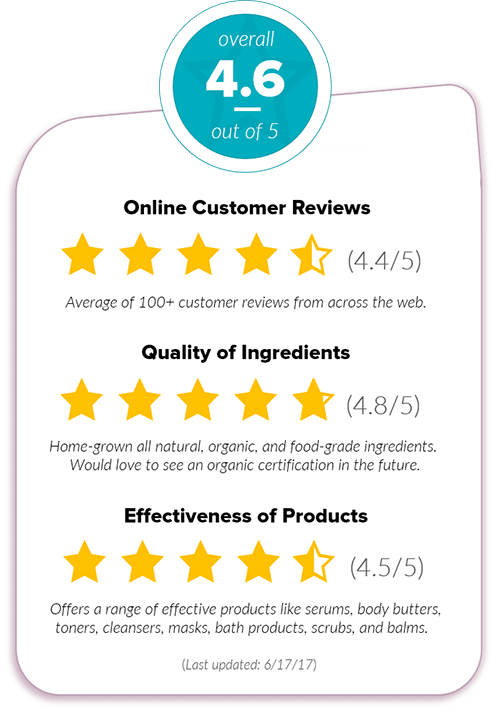 Suggested Earth Tu Face Daily Skincare Routine
Top Rated Earth Tu Face Skincare Products