Soapwalla Kitchen
A review of Soapwalla and their organic skincare line for sensitive skin.
             Founded in 2002, Soapwalla Kitchen makes gentle, all-natural, and organic skin care products for sensitive skin types. Over the years, the brand has grown in popularity as the skin care brand for troubled, active, and sensitized skin. On paper, Soapwalla looks like a total winner (quality ingredients, non-toxic packaging, and happy customers), but are they really a brand that can be trusted with your most delicate skin issues? Let's find out! After using the products, researching the ingredients, and having a (lovely) chat with the founder, here's our review of Soapwalla Kitchen.
             Soapwalla was founded out of sheer personal desperation. After leading a normal healthy life, Rachel Winard (Soapwalla's founder) suddenly woke up one night with horrible skin rashes, blisters, irritated skin patches, and acne. "I was in a state of complete panic and desperation," says Rachel. Her skin became so sensitive that even tap water would cause irritation. Months of testing revealed that Rachel was suffering from systemic lupus (a chronic autoimmune condition that affects the skin) and she made the decision to completely overhaul her lifestyle. While lifestyle changes (like exercise, meditation, eating clean + organic, etc.) helped with many of her lupus symptoms, Rachel couldn't find any product that offered relief for her skin issues. Even products for sensitive skin caused further irritation. She said, "I realized that words like "hypoallergenic," "for sensitive skin," and even "organic" are just marketing." One night, in a fit of pain and frustration, Rachel decided to take matters into her own hands and concoct her own skincare solutions from organic products in her kitchen pantry. Those solutions worked and Soapwalla (meaning soap master in Hindi) was born.
Soapwalla is a brand that was created out of the founder's deep (and very real) need for truly gentle skin care products. The founder uses her own products every day and they have transformed her skin's health. There really are no gimmicks or marketing tricks here.  We were deeply impressed by Rachel's story and her commitment to high quality and "fundamentally therapeutic" products. Her genuine integrity, honesty, and passion were palpable and she convinced us that Soapwalla's values will never be compromised.
As for the products themselves? Soapwalla hand makes all of their products in small batches in Brooklyn, New York. Their products contain only gentle organic, natural, and food-grade ingredients. As such, you won't find any sodium lauryl sulfates, phthalates, petrochemical byproducts, synthetic, and harmful chemicals in their formulations. Additionally, online customer reviews of Soapwalla products are overwhelmingly positive across the board. Customers with all skin types rave about having softer, more hydrated, and calmer skin after using Soapwalla products. All in all, Soapwalla is one high-integrity organic skincare brand that can be trusted with you (and your skin's) well-being. Check out some of Soapwalla's most popular and effective skin care products below: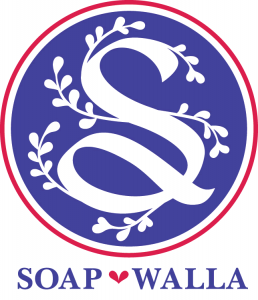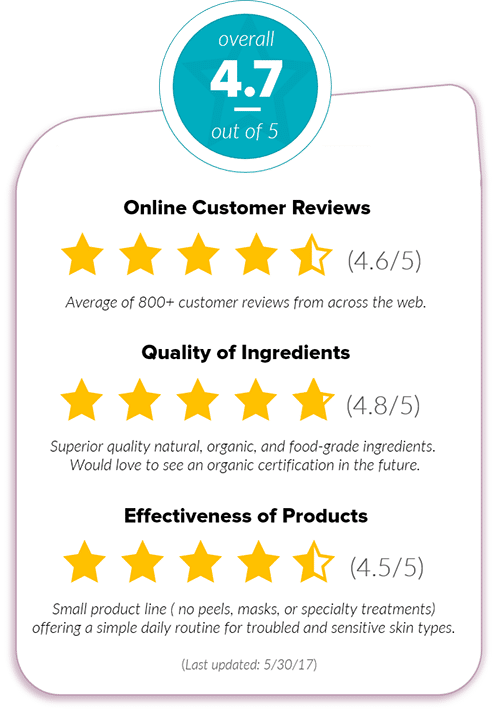 Top Rated Soapwalla Skincare Routine
Top Rated Soapwalla Skincare Products