9 Best Organic & Natural Face Peels of 2022 (and How They Work)
Interested in trying an organic facial peel? Want to know if organic peels are really safe and effective?
What Are Organic Facial Peels?
Organic facial peels are chemical treatments that literally dissolve dead skin cells, dirt, and oil from the surface of the skin. (If you're looking for the masks that literally "peel-off" like glue when dry, then you're in the wrong place!). Organic peels are packed with exfoliating acids and enzymes that are naturally derived from fruits, plants, and nuts. While there are a lot of benefits to using an organic face peel, there are also a lot of misconceptions. Here's a quick guide on how organic peels work and how to choose the best product for your skin.
How Do Facial Peels Work?
Facial peels are chemical exfoliation treatments that use acids to break down skin cells. Depending on the type and strength of acid used, a facial peel can either be a gentle routine exfoliator or a clinical-grade treatment for severe skin issues. For example, strong acids (like trichloroacetic and carbolic acid) are able to penetrate deeply and dissolve away many layers of skin cells. These acids cause 2nd degree chemical burns and can leave you recovering with red, irritated, and flaky skin for months. Luckily, these acids are typically only found in clinical-grade deep chemical peel treatments and administered by a trained aesthetician.

Not all facial peels require pain and downtime. Many peels use acids and enzymes that are only strong enough to break down the weak bonds between dead skin cells. These acids gently exfoliate away dead skin cells and clear out clogged pores without damaging healthy skin cells in the process. In fact, many at-home peels are gentle enough to be used weekly. Light exfoliating peels are great tools for treating dark spots, blemishes, acne, acne scars, and uneven skin tone.
What Is An Organic Facial Peel?
An organic facial peel is simply a product that is made from all-natural and organically sourced ingredients. These treatments are made with naturally derived fruit acids and enzymes capable of dissolving surface-level dead skin cells. In their raw form, these fruit acids gently break down dead, unclog pores, and stimulate collagen production. In higher concentrations, however, these acids can be more potent and irritating. Each organic peel formulation is different and each skincare brand holds itself to a different set of standards. Just because a product contains organic ingredients doesn't mean it is overall safe, gentle, or effective for your skin. The best organic peels are made by reputable brands and contain only clean, natural, organic, and non-toxic ingredients. A truly organic peel won't contain any parabens, mineral oils, synthetics, or potentially cancer-causing ingredients (these ingredients can irritate the skin further and actually hinder your skin from functioning optimally). Read the labels carefully and find the right mask for your skin type and needs.
What Acids Do Organic Peels Use?
The two common acids found in organic facial peels are alpha-hydroxy acid (AHA) and beta-hydroxy acid (BHA). Both acids can be naturally sourced from fruits like papaya, lemon, pineapple, apple, grape, willow bark, and grapefruit.
Alpha Hydroxy Acid (AHA)
AHAs are mild exfoliating acids such as glycolic, lactic, citric, and malic acid. These acids work on the top most layers of the skin to remove dead skin cells, lighten blemishes, clear pores. AHAs have been known to increase blood flow to the skin and stimulate the production of collagen (to help fight fine lines and wrinkles).
Beta Hydroxy Acid (BHA)
BHAs are oil-soluble acids that can penetrate oily skin deeper than AHAs. This is why BHAs are usually recommended for a treating blackheads, acne, and problematic skin. As a bonus, BHAs antimicrobial and anti-inflammatory properties can actually help to reduce the frequency of breakouts.  The most common form of BHA found in organic facial peels is salicylic acid derived from willow bark.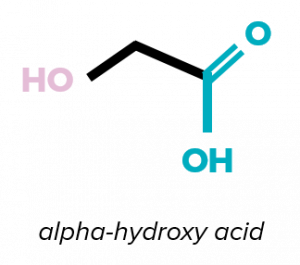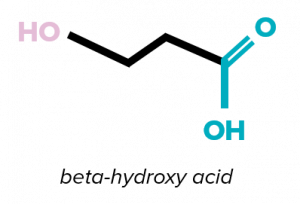 Are Organic Face Peels Effective?
Organic facial peels are great for people who want a chemical exfoliation without downtime. They are also great choices for people who cannot use abrasive exfoliating products. Exfoliating your face routinely helps to keep your pores clear, balance sebum production, and allows your skin to better absorb products. As a rule of thumb, dry skin types benefit most from AHA peels and oily skin types will experience better results with a BHA peel. The effectiveness of an organic facial peel depends on its concentration of AHA and BHA. The higher the concentration of acids, the more powerful the peel. (However, powerful peels are more likely to cause skin irritation.)  For most mild peels, the results will be subtle at first and build up over time.
TOP 9 ORGANIC FACIAL PEELS
These six peels are some of the best organic facial peels that you'll find anywhere! We scoured the internet to find the best organic peels based on customer reviews, quality of ingredients, and brand reputation. These peels are all gentle enough to be done at-home (that use alpha- and beta-hydroxy acids to exfoliate the skin) and are perfect for weekly use. Each peel is formulated differently, so be sure to choose a product that's best suited for your skin's specific needs.