7 Soothing & Organic Bath Salts and Soaks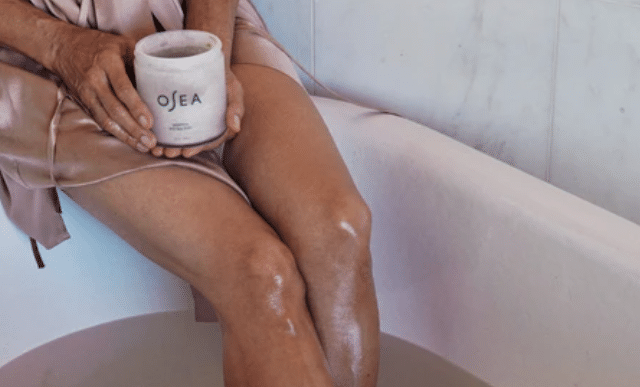 It's time to up your bath game.
Organic bubble baths
and
natural bath bombs
are great tub companions, but organic bath salts and natural soaks offer an extra-special way to nourish your skin. Think of it as a weekly self-care treat instead of a nightly routine.
Compared to organic bath bombs, bath salts and soaks can be just as fun and twice as relaxing! They are crafted with relaxation in mind — with ingredients designed to hydrate the skin and soothe muscles. In fact, you've probably heard of taking an Epsom Salt bath to ease soreness or boost relaxation.
What Are the Benefits of Organic Bath Salts and Soaks?
Ease muscle tension: Maybe you had an extra hard workout, or you're sore from a long run. Natural soaks and salts have been found to treat conditions like arthritis — thanks to their natural ingredients, like potassium and magnesium — so just imagine what it can do for general muscle fatigue. 
Hydrate & treat the skin: If your skin has been feeling dry lately, sea salt baths can provide extra nourishment. When they dissolve in the tub, the water becomes packed with naturally hydrating ingredients gently absorbing into your skin. Look for ingredients that specifically target skin concerns — lavender and chamomile for calming properties, algae for deep hydration, oats for irritation.
Lower stress: While baths are commonly used for lowering stress levels, magnesium has been linked to increased serotonin, adding an extra layer to a relaxing soak.
Here are our top recommendations for all-natural bath salts and soaks: