The Best Organic Vitamin C Serums of 2022 for Every Skin Type
What do Gisele Bundchen, Adriana Lima, and Halle Berry all have in common? They all use Vitamin C serums as a part of their skin care routines and credit the serum for their seemingly ageless skin. They aren't wrong, either. A potent and expertly formulated Vitamin C serum has the potential to transform your skin rapidly. Unlike many skin care ingredient trends, the benefits of Vitamin C serums are proven and well-documented. Vitamin C is naturally found in our skin and it works in three major ways: to protect the skin from UV sun damage, to brighten the skin and reduce pigmentation, and to increase collagen production (thus, reducing wrinkles). There are many additional benefits of topical Vitamin C usage (such as inflammation reduction, increased skin hydration, and increased healing time), but these pale in comparison to the three major benefits previously mentioned. All things considered, just about every skin type can benefit from the addition of Vitamin C in their skin care routines.
The effectiveness of a Vitamin C serum really comes down to choosing the right product. Before purchasing a Vitamin C serum, there are three important things to consider: the type of Vitamin C, the additional ingredients in the formula, and the concentration of Vitamin C.
Types of Vitamin C
While Vitamin C is a wonder ingredient, there are some downsides. Pure natural Vitamin C (known as ascorbic acid) is highly unstable when mixed into a water-based formula. Since just about every product contains water, this creates a problem. Once ascorbic acid degrades, it is no longer effective and can even cause skin irritation. As a result, many skin care manufacturers have turned to synthetic forms of Vitamin C. Typically, the word "synthetic" scares a lot of skin care advocates (especially those use natural + organic products), but in this case synthetic isn't all that bad. Synthetic Vitamin C types are more stable than ascorbic acid, can be absorbed by the skin, and have not been shown in laboratory tests to cause toxicity or damage to the skin. Common and effective types of synthetic Vitamin C include L-ascorbic acid (the best synthetic form), magnesium ascorbyl phosphate, ascorbyl palmitate, Vitamin C esters, sodium ascorbyl palmitate, and sodium ascorbyl phosphate. Occasionally, a product may also contain ingredients like vitamin E and ferulic acid to help stabilize Vitamin C.
If you want to avoid synthetic forms of Vitamin C, you have another option: whole Vitamin C. Whole Vitamin C contains ascorbic acid plus all of the other natural components of Vitamin C including natural enzymes and bioflavonoids. You can get whole Vitamin C naturally from sources such as rosehips, sea buckthorn berries, amla berries, citrus fruits, marula oil, pomegranate seeds, and similar fruit sources. A serum which contains high quantities of these natural Vitamin C sources doesn't need fillers, stabilizers, or other ingredients in order to be effective. Some people even argue that whole Vitamin C absorbs better than synthetic versions, has a lower risk of irritation, and offers more nutrients.
Vitamin C Concentration: Does it Matter?
Often, Vitamin C serums will boast about the concentration of Vitamin C contained in the product (anywhere from 10-20%). Studies have shown that the proven effective range of Vitamin C is between .3% and 10%. Higher concentrations of Vitamin C can cause irritation and may not be necessary to achieve results. Additionally, some forms of Vitamin C (like sodium ascorbyl phosphate and whole Vitamin C) are easily absorbed by the skin and can deliver the same results as a 20% solution but at a much lower concentration. On the other hand, some forms (like ascorbic acid polypeptide and ascorbic acid) can be irritating at high concentrations. All in all, concentration isn't all that it is hyped up to be. Instead, look for a well formulated product with a lower concentration (2%-10%) to start to avoid irritating your skin.
Additional Ingredients: What Else Is In Your Serum?
While the form of Vitamin C is important, you should pay very close attention to the other ingredients used in the formula. It is vitally important to evaluate the entire product before purchasing. Why? Because you could be paying for junk. For example, a product may contain a great form of Vitamin C at a high concentration, but it may also contain cheap and potentially irritating fillers like propylene glycol + butylene glycol (classified as an irritant (source)), alcohols, phenoxyethanol (a preservative that can cause severe allergic reactions and eczema(source)), and host of other not-so-good ingredients. Some of the MOST popular Vitamin C serums on the market today contain propylene glycol and fillers as their first ingredients. Do you really want to pay a premium for fillers and ingredients that do not benefit your skin?
For more information on how to choose the best Vitamin C serums, check out our Simple Guide to Vitamin C Serums at the bottom of this page. We include info on how Vitamin C serums work, what ingredients to look for, and which to avoid. We even break down which Vitamin C types and serum ingredients are best for each skin type.
What's on This List?
We researched hundreds of Vitamin C serums to bring you the 13 most effective products available. Not only did we look for products that actually work, but we also excluded any product that uses ingredients like Parabens, Phthalates, Sulfates, PEG compounds, Petrochemicals & Mineral Oils, Ethoxylated Ingredients, as well as Synthetic Fragrances & Colors. The result? This list of Vitamin C serums is by far the best around. You can rest assured that these products are clean, non-toxic, and very effective at delivering a potent blast of Vitamin C to your skin. You can even filter the list by skin type, price, and ingredient quality.  Enjoy!
Still unsure of which vitamin C serum will work best for your skin? Then, try our Ox Box! It's a seasonal subscription box filled with the best organic skin care products hand-picked for your specific skin type and needs.
Simple Guide to the Best Vitamin C Serums
Shopping for Vitamin C serums can be, well, overwhelming. With so much information and marketing related to what works and what doesn't, how can you be sure that you're investing in the right product? Which form of Vitamin C is best for your skin? What's the deal with unstable Vitamin C? That's why we put together this Simple Guide to the Best Vitamin C Serums. Our goal was to simplify the process and explain the basics of 1) the different forms of Vitamin C and how they work 2) the best ingredients to look for in a Vitamin C serum for your skin type and 3) which Vitamin C serum ingredients you should avoid.  In addition to these sections, here are some important tips to keep in mind when shopping for a Vitamin C serum:
Vitamin C can become unstable when exposed to air + light. Only purchase serums that are packaged in dark, airtight, pump containers.
Look for formula's that include Vitamin E, ferulic acid, and hyaluronic acid. These ingredients work synergistically with Vitamin C and help to stabilize it.
If you are worried about skin irritation, try a low-concentration or whole Vitamin C serum to start.
Types of Vitamin C & Their Benefits for Skin
There are many different forms of Vitamin C available. Since natural Vitamin C (ascorbic acid) is quite unstable and easily degrades (making it less effective and irritating), many new forms of Vitamin C have been synthetically created in an effect to provide greater stability. While many of them are great, they all have their benefits and downsides. For example, some forms of synthetic Vitamin C can absorb deeper into the skin than others. Additionally, some forms of Vitamin C are better at protecting against the sun's UV rays than others. Before you purchase a Vitamin C serum, review our guide below to ensure that the type of Vitamin C you are buying is right for your skin type and desired outcome.
Pure, whole Vitamin C that has not been chemically altered. Derived from natural sources such as plants and fruit. Contains all naturally occurring Vitamin C compounds including phytonutrients, bioflavonoids, and natural enzymes.
Whole Vitamin C is great for all skin types—especially sensitive skin.
PROS
Stable
Non-irritating
Bioavailable (good penetration and absorption)
Clinically proven to protect from UV damage, increase collagen, and reduce skin pigmentation.
CONS
Not available in super high concentrations.
Ascorbic Acid/ L-Ascorbic Acid
Natural, water-soluble form of the Vitamin C molecule that has been isolated from the other compounds naturally found in whole Vitamin C. Considered the best form of topical Vitamin C if formulated correctly.
Ascorbic acid and L-ascorbic acid should be avoided by sensitive skin types at high concentrations.
PROS
Bioavailable (good penetration and absorption)
Most researched form of Vitamin C
Clinically proven to increase collagen, reduce pigmentation, and protect from UV damage.
CONS
Unstable + degrades at high pH (low pH serums can cause irritation)
Can cause irritation at higher concentrations
Magnesium Ascorbyl Phosphate / Sodium Ascorbyl Phosphate
Synthetic, water-soluble forms of Vitamin C that is very stable and effective.
Safe and effective for all skin types —including sensitive skin.
PROS
Stable
Non-irritating
Clinically proven to be bioavailable (good penetration and absorption)
Converts to ascorbic acid when absorbed
Increases collagen
Reduces skin pigmentation
CONS
No conclusive research on UV damage protection effectiveness
Ascorbyl Palmitate / Sodium Ascorbyl Palmitate
Synthetic Vitamin C. While most forms of Vitamin C are water soluble, ascorbyl palmitate is a fat/oil soluble form of Vitamin C.
Because this form of Vitamin C is usually present in an oil-based formula, it is best suited for dry skin and sensitive skin types.
PROS
Stable
Non-irritating
Protects from UV damage
Moderately effective at increasing collagen
CONS
May not penetrate as well as other forms of Vitamin C
No research indicating that it can reduce pigmentation
Not super effective at increasing collagen production
Tetrahexyldecyl Ascorbate
A fat-soluble, synthetic form of Vitamin C that is very similar to L-ascorbic acid. Because of it's fat solubility, it is said to easily penetrate to the deeper layers of the skin.
Great for all skin types—especially sensitive skin.
PROS
Stable
Non-irritating
Bioavailable (deeper penetration and absorption)
Protects against UV damage
Increases collagen production at 2x the rate of ascorbic acid
Anti-inflammatory
Reduces pigmentation
Ascorbic Acid Polypeptide
A synthetic, water-soluble form of Vitamin C that may convert to ascorbic acid once absorbed into the skin.
Should be avoided by sensitive skin types at concentrations above 1%.
PROS
Stable
May penetrate deeper than other water-soluble forms of Vitamin C
Protects against UV damage
Increases collagen production
CONS
Can be irritating at concentrations above 2%
Other Great Vitamin C Serum Ingredients by Skin Type
In addition to the type of Vitamin C used in a serum, you'll also want evaluate the entire formula to see if it includes ingredients that are great at treating your particular skin conditions. These additional ingredients work synergistically with Vitamin C to provide greater results.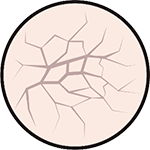 Hyaluronic acid
Ferulic Acid
Astaxanthin
CoQ10
Pomegranate
Coconut, Jojoba, Sunflower Oil
Aspen Bark
Aloe Vera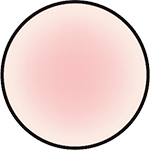 Rosehip Seed oil
Aloe Vera
Green Tea
Coconut Oil
Chamomile
Rose Oil
Licorice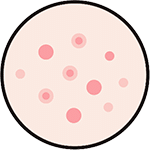 Willow Bark (Salicylic acid)
Rose Oil
Witch Hazel
Lavender
Turmeric
Tea Tree Oil
Sage Extract
Green Tea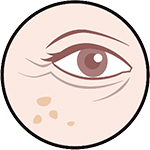 HYPERPIGMENTATION / DARK SPOTS
Rosehip Seed Oil
Tamanu Oil
Seabuckthorn Oil
Turmeric
Lemon & Citrus Oils
Almond Oil
Licorice